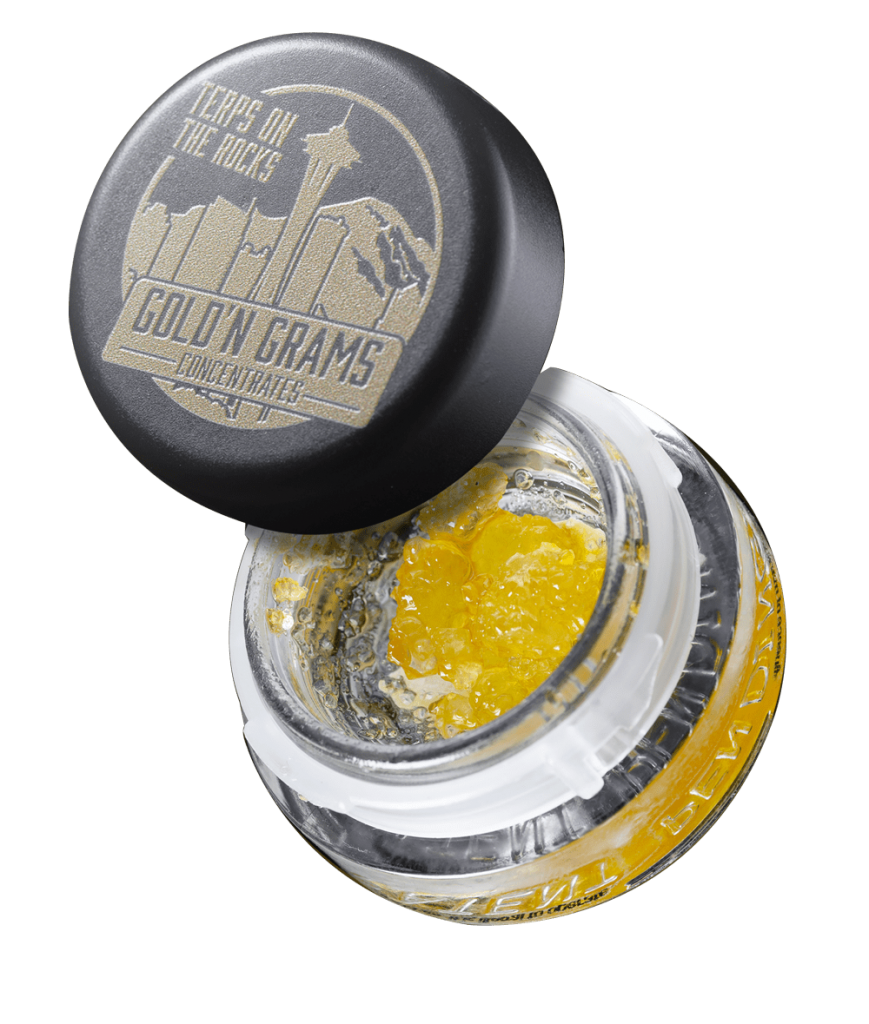 We deliver a clean, safe, delicious product that you can trust. You can go back to every time and know that with Gold 'n Grams you're getting something delicious and get you high; and with Uncle Riggies you're getting something at a great price that tastes better than the competition of the same price point. Gold 'n Grams remains a product you can trust and count on.
WE MAKE PREMIUM CONCENTRATES
Gold 'n Grams is the premiere legacy concentrate brand of Washington State. In the beginning of legalized medical marijuana, it was uncertain if your brand would be pulled from the shelves and be arrested. It was clear to us that our concentrates were unlike anything else out there at the time, so we put our money where our mouth was and put a labelled branded product on the market up and down the I-5 corridor and paid taxes on it.  
In 2013, we were among the firsts to produce fresh plant live resin. Live resin and shatter are the backbone of what makes Gold 'n Grams what it is today. All dry material in our shatter was super stable when other brands and start-ups were struggling to figure out how to get that color, clarity, and stability. For nearly a decade, Gold 'n Grams has been pumping out premium quality concentrates that are highly stable, impressive coloring, and are able to capture the original terpene profile of the plant to deliver a clean, safe and delicious product you can trust.
Our team of extractors have a combined experience of nearly forty years. We have a modest crew of five that handles all the hydrocarbon extraction; post-extraction processing; packaging, inventory, and order delivery; as well as a full distillation lab. Among the three hydrocarbon machines and two 5-liter distillate systems, four are crossed-trained on every system. Running six days a week with two shifts a day we boast an extremely fast turnaround time. Apart from diamonds, we can guarantee two weeks or less turnarounds.
Gold 'n Grams is a premiere concentrate line that aims to lead in concentrate and extract culture. Our whole team samples every single product to make sure it meets or exceeds our exceptionally high standards. Integrity means everything to us. We have seen so many companies fail because they will put out any product that comes out of their production line into their brand only to quickly lose consumer integrity and trust because of inconsistency. Gold 'n Grams is a brand you can trust to be absolute fire every time you get it.
Extractors can only get out of the plant what is already there, and we are only as good as the producers. Gold n' Grams works exclusively with indoor producers all over the state, vetting each and every one to visually inspect the material prior to production to ensure we achieve fire in — fire out. 
As hundreds of companies have failed, the five of us have stuck together through it all. Yes, it's been a struggle. Yes, we have cycled through several licenses. However, the brand has always been here, and the guys creating the brand and products have always been here. Through all the bullshit, money grabs, and greed that is this industry, we five have stuck together.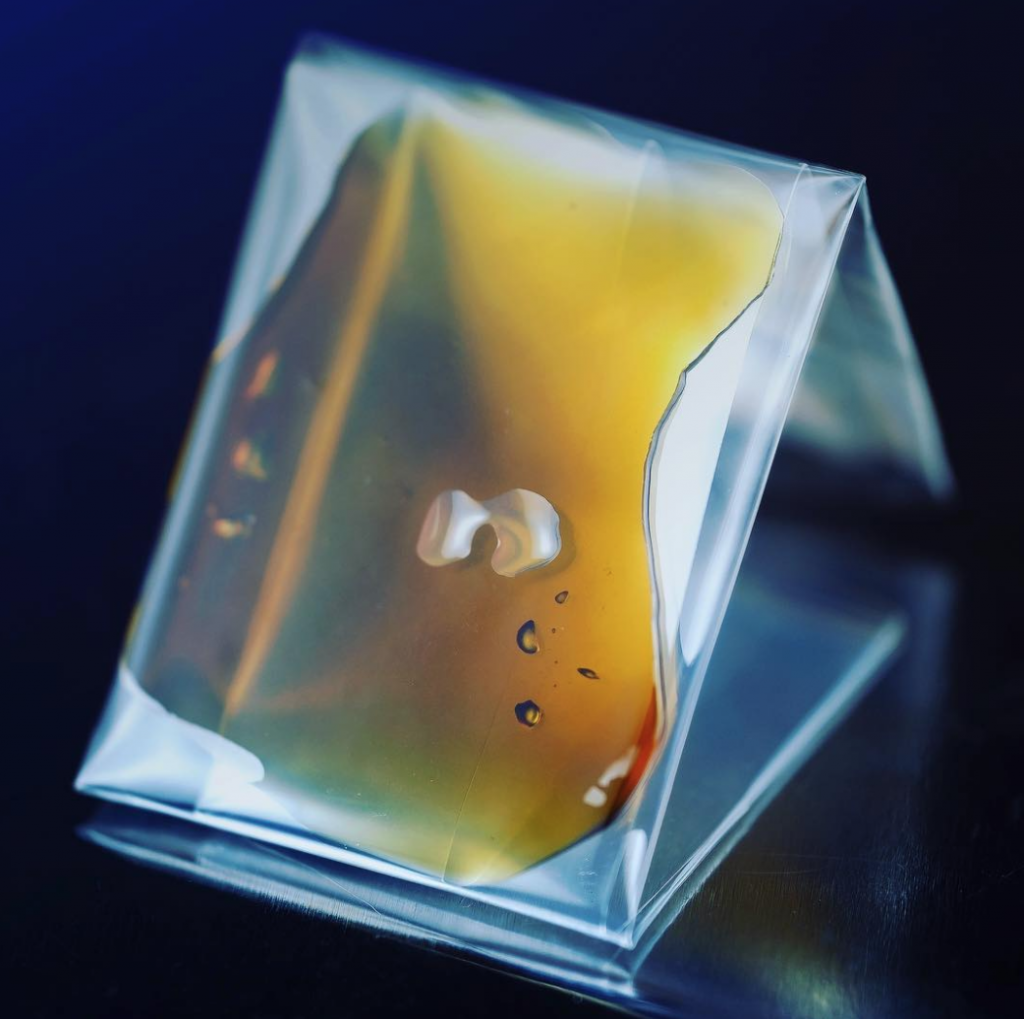 Gold 'n Grams Premium Shatter
Gold n' Grams Premium Shatter is unlike any other. Flowers are sourced exclusively from indoor grows and are hand trimmed to reduce cell lysis as well as the release of chlorophyll. Our extraction process produces an incredibly concentrated and stable product which preserves the whole terpene profile without sacrificing any of the original flower's flavor.
Gold 'n GramsTerps on the Rocks
Feel alive with a super smooth, clean, euphoric and cerebral high. Using only indoor grows, the whole plant is fresh frozen right off the live plant while it's still in the soil or immediately after being cut. Our diamond and terpene fractions are strain specific and come from the exact same material — every time. Potency is 88-93% THC and 9-15% terpene levels are going to rock your socks off with flavor.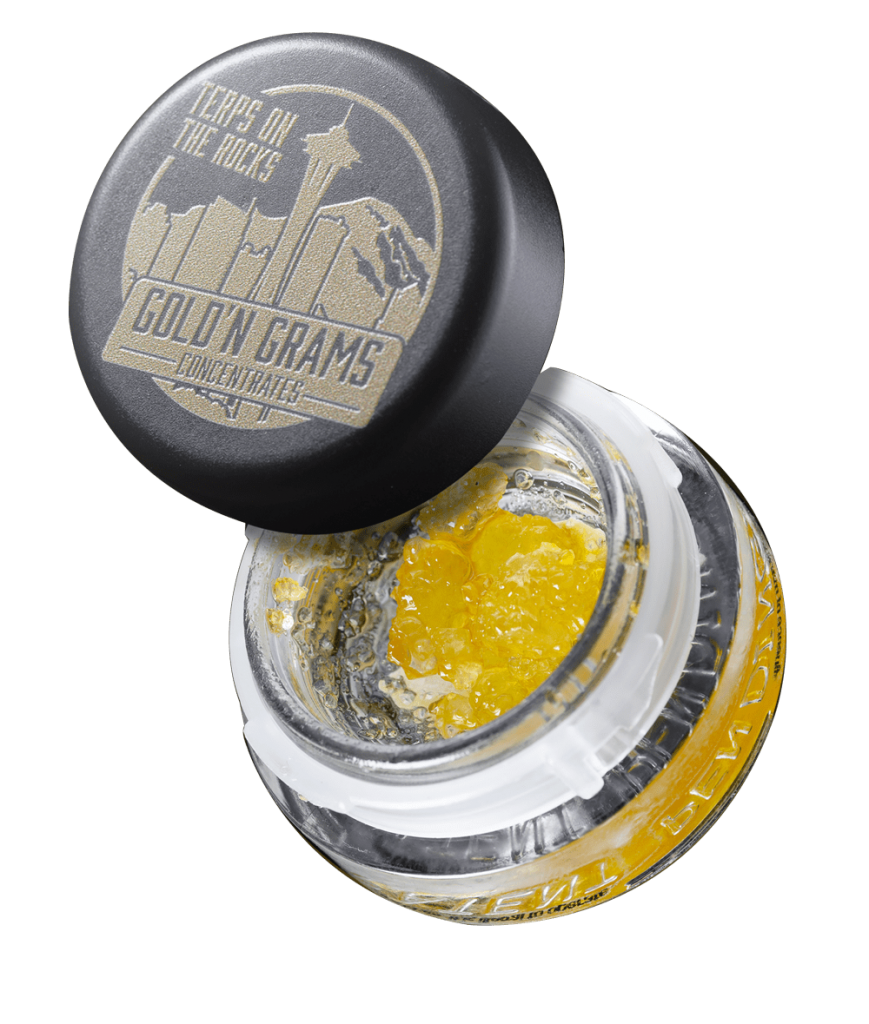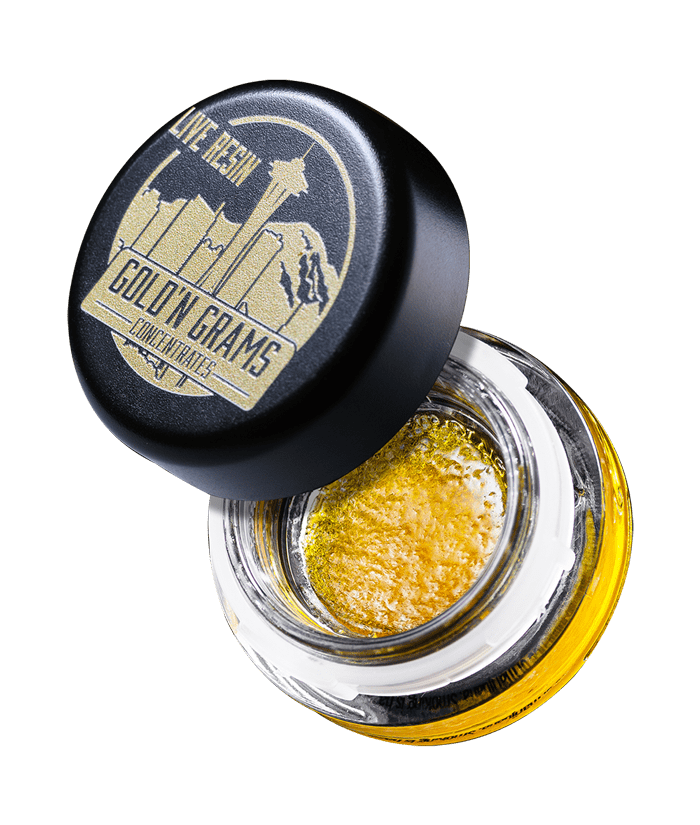 Gold 'n Grams Live Resin is our raison d'être. We learned early on how to fully capture the essence of the plant in its concentrated form and have perfected the process since. Using indoor fresh frozen whole plants, we are able to maintain a homogenous cannabinoid profile maintaining a high natural terpene profile. While consistencies may vary, quality and flavor remain at a premium.
Gold 'n Grams Live Resin Cartridge (Coming Soon)
Pure live resin – 100% whole plant with 0% distillate. All natural, strain specific, full-spectrum cannabinoid profile. Through our method we are able to decarbonize live resin and maintain the natural terpene profile that is associated with that specific strain into a consistency that still functions in your average C-Cell. Gold 'n Grams Live Resin vape carts exclusively use glass on glass and ceramic tip C-Cells to retain the true and accurate representation of that plant.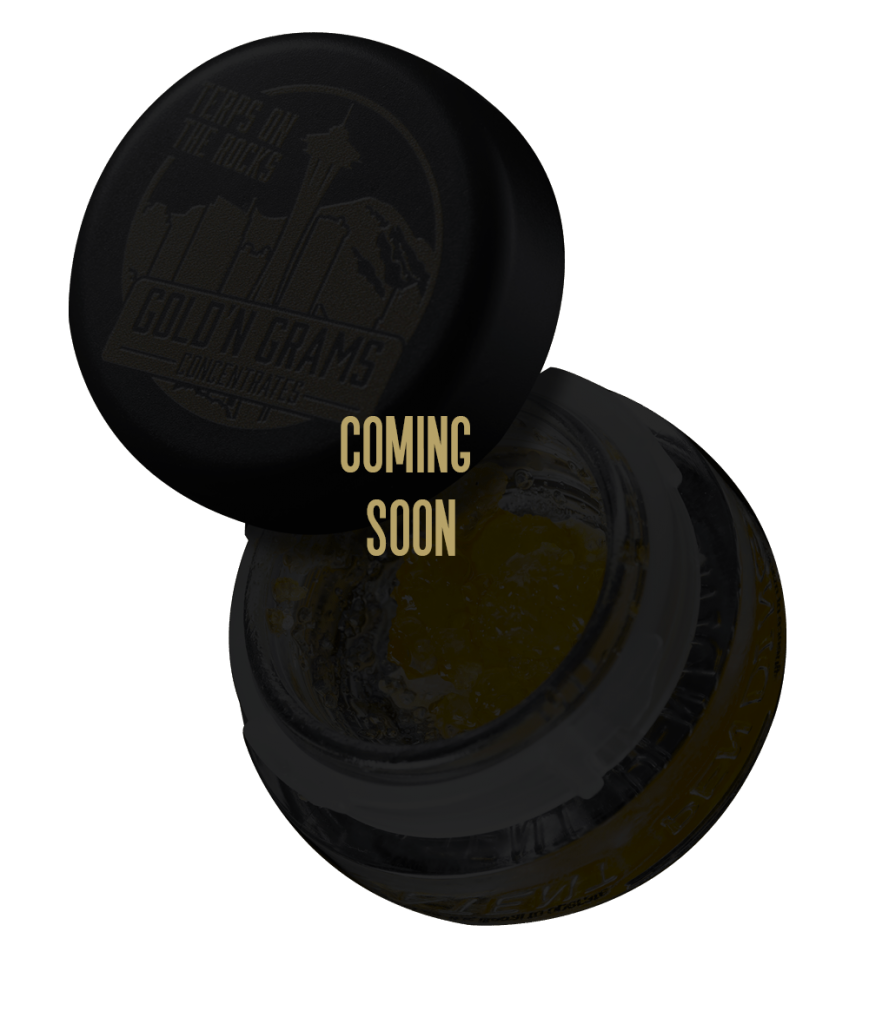 [elfsight_instagram_feed id="1"]
Are you looking to get some Gold'n Grams in your retail store? Hit us up.